A collection of unusual funny situations ...
Funny Real Stories
A bit of everything
Unsorted stupid things, pictures or videos

Sport
funny pictures or video about sport

IT/Internet


The odd face of new technologies

Almost Real facts
Political Leaders
Caricatures and tricked pictures
+1 new caricature every day!
Tricked Adds coming soon...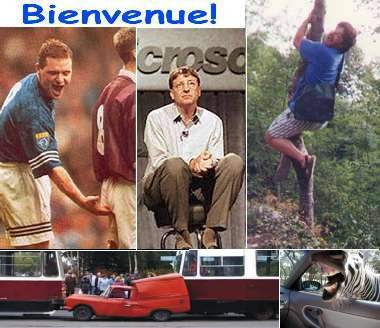 ---
---
---